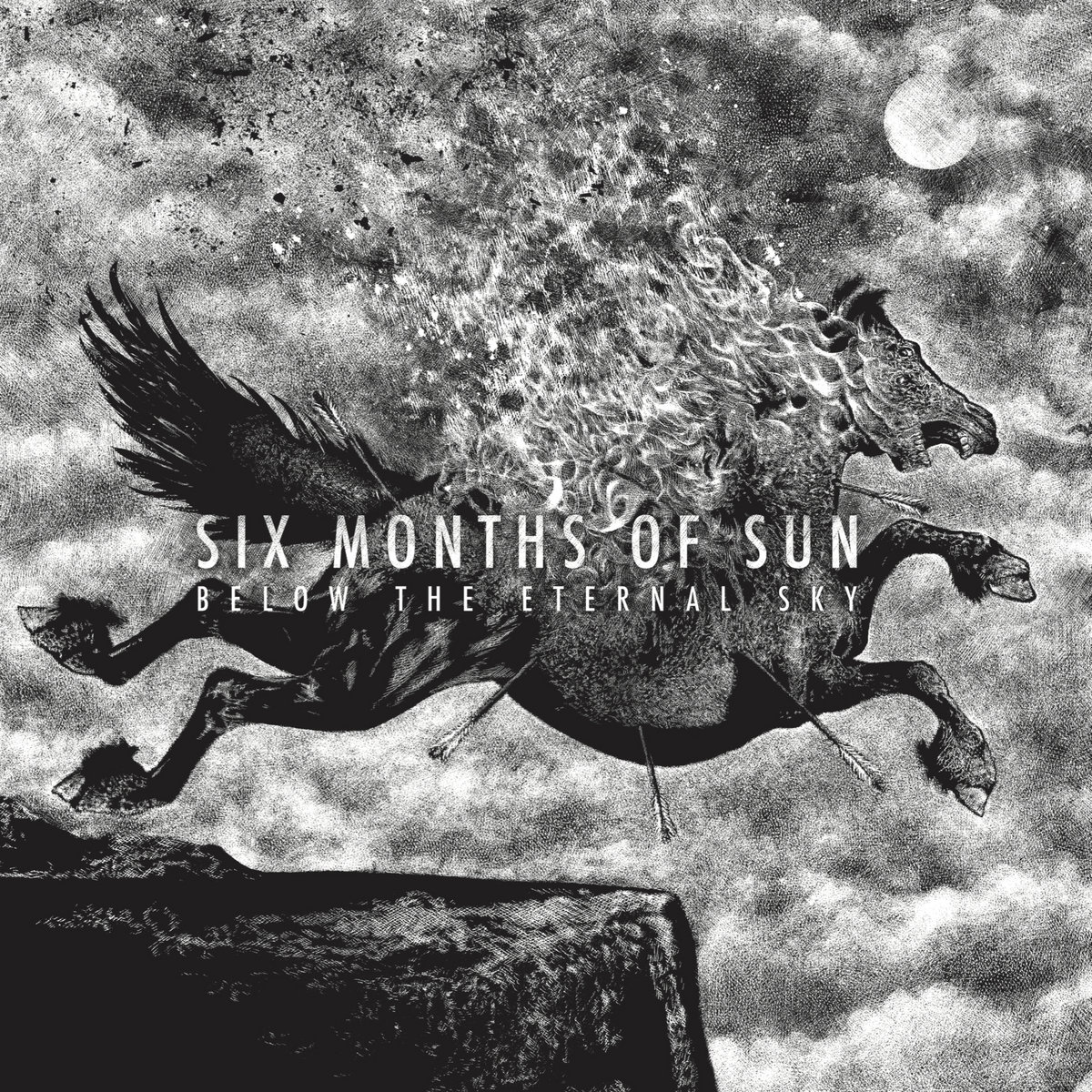 After an exciting debut in 2013, instrumental power trio

Six Months Of Sun

, based in Geneva, Switzerland are back with their sophomore exceeding all my expectations and making a remarkable statement on the european scene.

Below the Eternal Sky was released yesterday digitally and on CD/LP by ColdSmoke Records

/

GPSRecords

/

Urgence Disks and is loaded with heavy riffage, explosive sections and electrifying moments... a record that will make any fan of Karma To Burn or SardoniS rejoice with a strong discharge of straight up & full on stoned out jams.
Along eight tracks running a little over 36 minutes, you´ll realize that this band truly is a force to be reckoned with, as they throw around devastating blows and savage punches that will leave you in a technical knockout! A massive wall of sound with savage distorted guitar riffs, thunderous drums and rumbling bass lines producing a brutal sonic assault on your mind. Brace for impact as this freight train carrying hefty and fast instrumentals of dark ambiance laced with some cool chords progression reminding of Russian Circles or fellow
countrymen
Monkey3, come at you with a vicious force. There´s never a dull moment, as the trio launches and fires up, with barbaric splendour, ruthless instrumentals driven by high voltage charges in a blazing stoner metal firestorm.
An awesome and powerful record from start to finish strongly recommend to all you metal heads out there looking for your next fix!